Welcome National Air Filtration Association Members
Welcome to our fellow members from the National Air Filtration Association. For over 18 years, Simple Solutions Distributing has been solving odor problems for a wide array of industries. Our solutions can be found in wastewater treatment facilities, gold mines, breweries, airports, landfills and on residential homes. We offer both off-the-shelf and customized solutions. If you don't see your solution below, please use our Contact Form to reach out. You can also reach us via phone at 983-846-7817 Monday through Friday 9AM-5PM ET.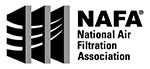 As a fellow member of the NAFA we would like to offer you a 15% discount on your first order. To take advantage of this, use the code XNA439 at checkout.
---